FAQ
(Back to overview)
Product:
BslToGo
Topic:
BSL
Question:
How do I handle ECU passwords?
Answer:
Some ECUs are protected by passwords. BslToGo can detect the password for many. For this, select the right manufacturer from the list.
Or you can enter the password manually or import it from a file:
Select "Read an ECU" - "next"
Click on "Enter password"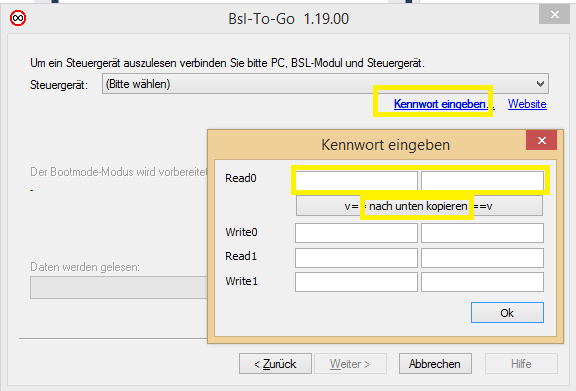 Enter the password or drag an 8-byte password file into the dialog window
Confirmt with the button"copy down"
No matter which method you use, the password will be stored in the project (or the BslToGo files) and automatically re-used when programming later on.