Reading and programming systems
- via direct hardware access
BDM100 - for Motorola/Freescale MPCxxx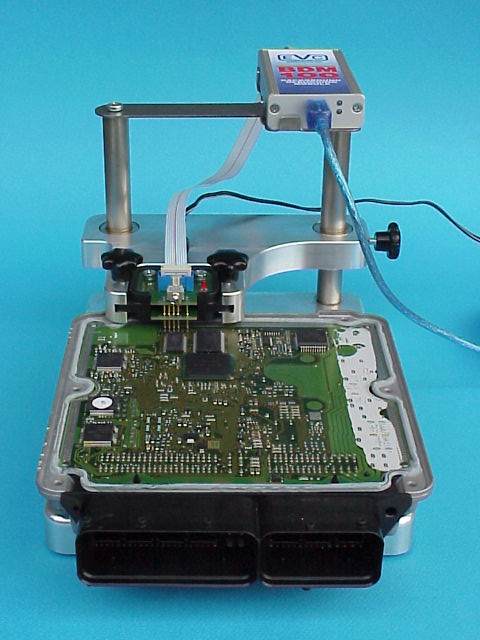 This only works for ECUs with MPC5xx processors, but for all of them. You have to remove and open the ECU, but it can be programmed again and again. It is independent of vehicle manufacturers and their OBD2 protocols.
Via BDM you can read all parts units in the ECU. This allows you to reset to the previous version, including the error log and the immobilizer as well as the cloning of ECUs.
While the handling is a bit more inconvenient because of the opening of ECU, this method is the sheet anchor that helps avoid the purchase of a new ECU.
BDM100 was developed by EVC which means that the entire know-how, the source codes and technical documents are in-house.
Compatible ECUs
BdmToGo-Software
BSL100 - for Infineon Tricore TC17xx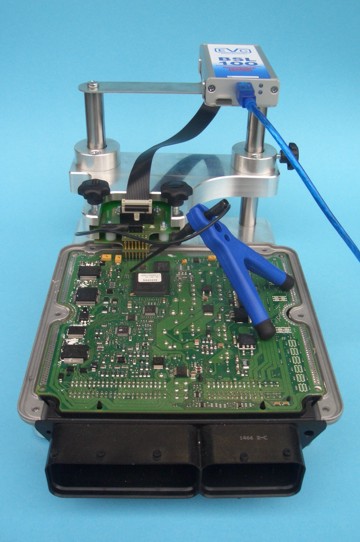 Similar to BDM, but for ECUs with Infineon Tricore processor. It is independent from car manufacturers and their OBD2 protocolls.
In general all programmable parts in the ECU will be read. That enables the possibility to reset the ECU to a former state inclisive immobilizer or cloning the ECU.
The BSL100 is a cooperation with Frieling-Racing.
Overview
BSL-ADP
BslToGo-Software
Compatible ECUs
Compatible vehicles