FAQ
(Back to overview)
Prodotto:
WinOLS
Area:
BSL
Domanda:
How do I handle ECU passwords?
Risposta:
Some ECUs are protected by passwords. WinOLS can detect them for many ECU types. When reading the ECU, please select the right manufacturer from the list.
Or you can enter the password manually or import it from a file:
Selezionare "nuovo progetto" per creare un progetto vuoto
Open the project properties
Selezionare "BslToGo" come tipo progetto"
Click on the button "..." after "Project type"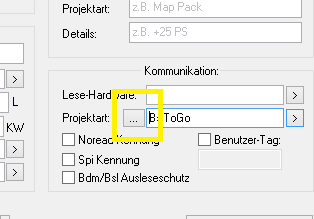 Inserire la password o trascinare una password lunga 8-Byte nella finestra di dialogo aperta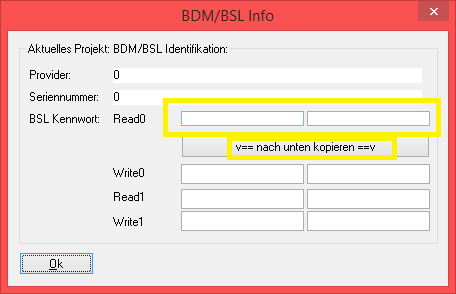 Azionare il tasto "copiare verso il basso"
No matter which method you use, the password will be stored in the project (or the BslToGo files) and automatically re-used when programming later on.