Welcome to EVC electronic
Since 1991 we are engaged with the special problem of car electronics and the adjustment of engine controllers. We're offering tools for your chiptuning as soft- and hardware:
Our company supplies only tuning companies and dealers.
Almost all products are developed and manufactured by EVC electronic. They are free of third parties' rights or delivery opportunities. EVC electronic is ISO-9001 certified. Our products are only available directly from EVC and these authorized dealers:


Your EVC team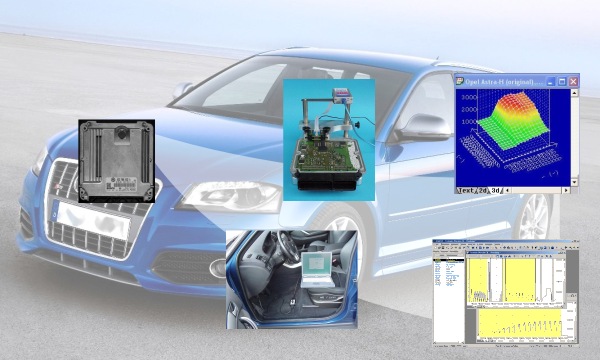 News
SPI_Wizard III
New SPI-Wizard3 version now for Win8.1-32Bit and 64Bit
WinOLS
New - The WinOLS Plugin OLS540 translates map names from German to English. Perfect for Damos/A2L imports.
BSL132
New: BSL132 for contacting of Bosch ECUs with more than one bootpin


Checksum news
Denso32: New Mazda 5 file
Bosch ME9 Opel: Now also BSR PPC format
Mitsubishi: New file
Opel 2010: Now also recognition of 921...
Bosch ME7-RSA Porsche 997: Recognition of SPI-Wizard3 files improved


More news >